Brass Collection Hand Grips
Part Number:
56100133
These rich natural brass 1.5" diameter grips are easy to install, and feature a glueless design that allows you to remove the grips for service without damage.
Fits '16-'17 FXDLS and '16-later Softail models,'11-'12 FLSTSE, '14-'15 FLSTNSE, '13-'14 FXSBSE, '16-'17 FXSE and '08-later Touring (except '18-later FLTRXSE) and Trike models.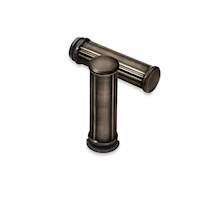 This item can only be used on the following Harley-Davidsons.
DYNA

FLDE (2018-2020)
FXBB (2018-2020)
FXBR (2018-2019)
FXBRS (2018-2020)
FXDLS (2016-2017)
FXDRS (2019-2020)
FXFB (2018-2019)
FXFBS (2018-2020)
FXLR (2018-2020)
FXLRS (2020)

Other

FLFB (2018-2019)
FLFBS (2018-2020)

Softail

FLS (2016-2017)
FLSB (2018-2020)
FLSL (2018-2020)
FLSS (2016-2017)
FLSTC (2016-2017)
FLSTF (2016-2017)
FLSTFB (2016)
FLSTFBS (2016-2017)
FLSTN (2016-2017)
FLSTNSE (2014-2015)
FLSTSE (2010)
FLSTSE2 (2011)
FLSTSE3 (2012)
FXSB (2016-2017)
FXSBSE (2013-2014)
FXSE (2016-2017)

Touring

FLHC (2018-2020)
FLHCS (2018-2020)
FLHR (2008-2020)
FLHRC (2008-2013)
FLHRSE4 (2008)
FLHRSE5 (2013)
FLHRSE6 (2014)
FLHRXS (2017-2020)
FLHT (2008-2009, 2019-2020)
FLHTC (2008-2013)
FLHTCU (2008-2019)
FLHTCUL (2015-2016)
FLHTCUSE3 (2008)
FLHTCUSE4 (2009)
FLHTCUSE5 (2010)
FLHTCUSE6 (2011)
FLHTCUSE7 (2012)
FLHTCUSE8 (2013)
FLHTCUTGSE (2020)
FLHTK (2010-2020)
FLHTKL (2015-2019)
FLHTKSE (2014-2020)
FLHX (2008-2020)
FLHXS (2014-2020)
FLHXSE (2010, 2015-2020)
FLHXSE2 (2011)
FLHXSE3 (2012)
FLHXXX (2010-2011)
FLTR (2008-2009)
FLTRK (2020)
FLTRSE3 (2009)
FLTRU (2016-2019, 2011-2013)
FLTRUSE (2011, 2015-2016)
FLTRX (2010-2013, 2015-2020)
FLTRXS (2015-2020)
FLTRXSE (2012)
FLTRXSE2 (2013)

Trike

FLHTCUTG (2009-2020)
FLRT (2015-2020)