Rear Docking Hardware Cover Kit
Part Number:
48218-10
Disguise the rear docking hardware with these easy-to-install covers. The caps slide over the exposed docking points and are held in place by a strong magnetic pull. The caps are easy to remove when you wish to reinstall detachable accessories. Covers are available with brilliant chrome or durable gloss black finish to match your bike's attitude. Sold in pairs. Fits many accessory docking hardware kits. Refer to the fitment matrix in this P&A Catalog page 555 or the Parts & Accessories section of www.harley-davidson.eu/
mydreamharley for details.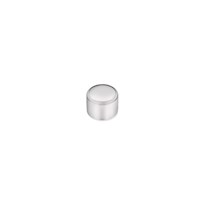 This item can only be used on the following Harley-Davidsons.
DYNA

FLD (2012-2016)
FXD (2007-2010)
FXDB (2009-2017)
FXDF (2008-2017)
FXDFSE (2009)
FXDFSE2 (2010)
FXDI (2006)
FXDL (2014-2017, 2007-2009)
FXDLI (2006)
FXDLS (2016-2017)
FXDWG (2007-2008)
FXDWGI (2006)

Softail

FLS (2012-2017)
FLSS (2016-2017)

Sportster

XL1200C (2004-2019)
XL1200CX (2016-2020)
XL1200L (2006-2011)
XL1200N (2007-2012)
XL1200NS (2018-2020)
XL1200R (2004-2008)
XL1200T (2014-2017)
XL1200V (2012-2016)
XL1200X (2010-2020)
XL1200XS (2018-2019)
XL50 (2007)
XL883 (2004-2008)
XL883C (2004-2009)
XL883L (2005-2019)
XL883N (2009-2020)
XL883R (2005-2007)

Touring

FLHRSE3 (2007)
FLHRSE4 (2008)
FLHRSE5 (2013)
FLHRSE6 (2014)
FLHX (2018-2020)
FLTRK (2020)
FLTRX (2018-2020)